High Cotton Country
by Leta McCurry
Genres: Adult Fiction, Family


Publication date:

December 15

, 2014
Publisher: Embers Publications
Format: e

book

,

370

pages
How I got it: From Leta McCurry, Thank

you for letting me read this book!


Buy it: Amazon | Barnes & Noble
| Create

s

pace
My rating:

4

/5



Secrets. Hidden they can destroy from within. Revealed they can explode her world.

A message that her father is dying sends a reluctant Cazzie Randle to his bedside but not to reconcile a lifelong estrangement. This is her last chance to make him reveal the secrets behind the memories that haunt her. He must answer questions of "Why?" Why did he abandon her? Why did her mother commit an act of such unspeakable horror?

An explosion of truth in a dusty Texas hill country town reveals old secrets and demands choices. But will she be able to choose or will she be paralyzed by all the old hurts, cruelty and betrayals that have driven her all her life? To find the answer, Cazzie must confront the very essence of who she has become and question whether the price was too high.
..............................................................................
Cazzie was born into a rough life when she was very young her mother killed herself along with her two younger

siblings

. Cazzie was at school while this all happened. Home bec

a

me a

treacherous

place for Cazzie her dad felt lost without his wife and than she moved in with her grandparents with a grandfather who only saw it his way.
As Cazzie began growing up all I could think was how hard her life was she was bul

lied at school

and she didn't really have anyone she could talk with or open up to. As the story unfolds more people begin to let her do

wn.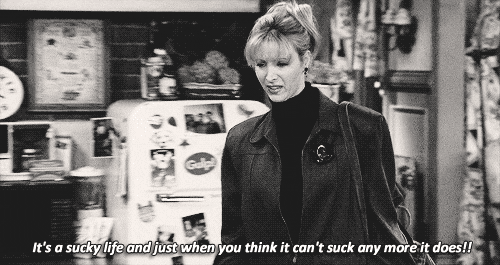 As I was reading the book I was just hoping that Cazzie would catch a break she had so much hardship she really needed something to grab a hold of. I thought it was going to happen with her first husband, but looks can be

deceiving

.
I loved the character development of Cazzie as the reader you need to read the whole book to piece all of her life together, but you can really feel the struggles that she went through to get to where she is tod

a

y. I felt like I was there along the side with

her going through all of this.

Cazzie experienced so much in her early years that when she sta

r

ted having to work I think she had to

thrive

there was only one way

and that was

up. Cazzie

made

her life into her work and trying to help her children the best she could.
I also love the character of Nine she is introduced in the beginning of the book and we get to learn more about her in the middle of the book. She is also a very strong women who is trusting as well as caring. Nine and Cazzie seem very similar as both hardworking women who want to help there children grow and be successful.
This book touches on many hot topics of today, such as child abandonment/hardships and bullying. Cazzie experiences so many hardships and than child abandonment that for her to turn around and be there for her children means she has learned from the past and wanted to move forward

and be better.

She did everything to protect her children from her shattered past. I think this is a big thing because in today's society some people lean back on hardships they had as a child and they can't move passed them. Cazzie not only moved passed them, but became a stronger person because of it.
I suggest reading this book when you have some free time at night or even a weekend read. The book is easy to get into and once you start reading you want something to go right for Cazzie, but I also kept hoping there wouldn't be another fall out because I wasn't sure she could take any more. This is an easy read with many great topics and gives you a lot to think about while reading.
I was received this book from the autho

r Leta McCurry

for the purpose of

providing an

honest review. This does not affect my opinion of the book or the content of my review.
..............................................................................
About the Author
I have been writing since I was about twelve years old. Prentice Hall, New York, published my college textbook, Introduction to Commercial Real Estate in 1990. I confess I was an "accidental author" in this case because I never intended to write non-fiction. My heart has always been with fiction.

People sometimes ask where I get ideas or inspiration for stories and I guess the answer is that an idea can come from anywhere – a news story, a random comment by someone, observation of interactions between people, my own or someone else's reaction to an event or circumstance. Once the kernel of the idea takes hold, I begin to see the story unfolding in my mind like a movie. I just write what I see.

I love just about everything about writing but I think what I like the most is getting acquainted with new characters and seeing what they will do as the story develops. They often surprise me.

In addition to writing, I love family fellowship and am fortunate to enjoy a large, fun-loving and compatible family. I also enjoy interacting with readers and other writers and fun times and conversations with my long time best friends, Dale, Donna and Ruth. High also on my list is church, golf, cooking (when I feel like it), my Min-Pin dog, Daisy Mae, and travel. I have visited Hong Kong, Singapore, Mexico, Canada, Puerto Rico, Bahamas, St. John, Jamaica, Haiti, and many of the states, including Alaska and Hawaii. My most recent trip was to Ireland which was particularly exciting because my ancestors migrated from there in 1750.