YA Bound Book Tours is organizing a Blog Tour for: Curse of the Sphinx by Raye Wagner.
-

Blog Tour Schedule
.........................................................................
Curse of the Sphinx
by Raye Wagner
Release Date: August 11th 2015
Summary from Goodreads:
How long can a monster stay hidden in plain sight?

Seventeen year-old Hope Nicholas has spent her entire life on the run. But no one is chasing her. In fact, no one even knows she exists. With her mom, she's traveled from town to town and school to school, barely staying long enough to meet anyone, let alone make friends. And she'll have to keep it that way. It's safer.

When her mother is brutally ripped away from her, Hope's life shatters. Is this the fulfillment of Apollo's curse, murder from the shadow monsters of the Underworld, or have the demigods finally found her? Orphaned and alone, Hope flees again, but this time there's no one to teach her who to trust—or how to love.

Set in a universe where mythology is alive and well in the modern world, Curse of the Sphinx irresistibly blends action, suspense and romance.
.........................................................................
The story starts out with a brief episode in which a woman's soul is pulled from her body and she dies. This came off as slightly confusing to me since a large amount of characters are introduced and as a reader I am not 100% sure what is going on, but I figured it would be explained and I always go back and reread those crazy openings and after finishing the book I am like this all makes complete sense now. So don't get discouraged if the prologue gets you it happens to me all the time!
The story then begins with Hope and her mother changing into Sphinx and soaring through the sky. As a reader you can tell that Hope seems like a typical teenager with a very close bond with her mother. Hope is the narrator of the story so as a reader you can begin to see how many questions she has about her life. You can also see the struggles that Hope goes through with having to change schools and towns so often that she doesn't have any close friends.
As a reader I was able to feel for Hope missing out on all of those friend connections that she wasn't allowed to make because of the danger. The author did a great job capturing the loneliness of Hope. After Hope's mother dies she moves to another new town and starts to get friends and fall into a routine. The reader gets to see how strong of an individual that she is and that is fully capable of taking care of herself.
The author also touches slightly on bullies, entering a new school is hard for anyone since you don't know anyone typically. One girl really takes a disliking to Hope and starts to make mean remarks, but Hope is able to defend herself and stand up to the bully. I really enjoy the author taking the stance of the importance of standing up to a bully and not to feel bad about yourself. Hope lost her mother and aunt and had basically no family left so for her to be able to overcome bullying and stand up for herself I felt was excellent to see as a reader.
Again I really need to work on my

Greek

mythology to keep up with the Gods and what they do. I did love at the end there was a guide for all of the Gods mentioned in the book it was super helpful to reference back to make sure I was fully understanding what was going on. In the book all the students have to take mythology classes I wish I had taken one now it all sounds so interesting to learn about.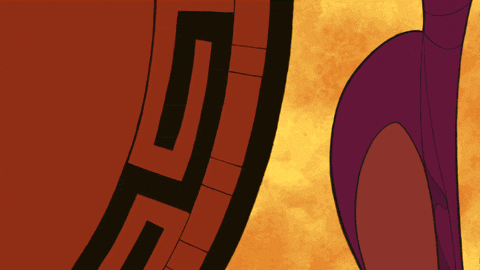 I LOVED the ending of the book it answered a large amount of questions that I had, which I felt kept me reading! I don't feel like there was a large amount of action in the book I would have loved to seen more as a reader. It sort of climaxed near the end, but then went on to answer questions. The book does set itself up very well for a sequel that I will NEED to read.
I suggest this is an excellent book for a weekend read or a vacation read. I felt like it was imperative that you read it in one sitting since I wanted to know what was going to happen and the intro left me with so many questions I needed answers to so I couldn't put the book down.
I received a copy of this book from YA Bound Book Tours for an honest review. This does not affect my opinion of this book.
My Rating: 4/5
.........................................................................
About the Author
Raye Wagner grew up in Seattle, the second of eight children, and learned to escape chaos through the pages of fiction. As a youth, she read the likes of David Eddings, Leon Uris, and Jane Austen. Inspired by a fictional character, Raye pursued a career in nursing, thinking to help the world one patient at a time.
One summer afternoon, when her then young children were playing in the pool, a plot dropped into her head, and she started writing.
She enjoys baking, puzzles, Tae Kwon Do, and the sound of waves lapping at the sand. She lives with her husband and three children in Middle Tennessee.
Origin of the Sphinx, a novella detailing the story leading up to the creation of the mythological creature, is her first publication. It is the beginning of the Sphinx series.
Curse of the Sphinx, the first book in the series, is completed, and set to be released in August 2015.
Author Links:
.......................................................................
ADDITIONAL BLOG GIVEAWAY:


a Rafflecopter giveaway