Serie

s

The Norse Chronicles Book 1
Genres: Fanta

sy, Mystery


Publication date: May 13, 2015
Publisher: Red Adept Publishing
Format: e

book

, 278

pages
How I got it:

I got the book from Karissa for a honest review.


Buy it: Amazon | Barnes & Noble
My rating:

4

/5



Solina Mundy lives a quiet life, running the family bakery in her small North Carolina hometown. But one night, she suffers a vivid nightmare in which a wolfish beast is devouring her twin brother, who lives in Alaska. The next morning, police notify her that Mani is dead. Driven to learn the truth, Solina heads for the Land of the Midnight Sun. Once there, she begins to suspect Mani's friends know more about his death than they've let on. Skyla, an ex-Marine, is the only one willing to help her.

As Solina and Skyla delve into the mystery surrounding Mani's death, Solina is stunned to learn that her own life is tied to Mani's friends, his death, and the fate of the entire world. If she can't learn to control her newfound gifts and keep her friends safe, a long-lost dominion over mortals will rise again, and everything she knows will fall into darkness.
..............................................................................
I finished this book and all I could think was when will the

squeal

come out I need to read it ASAP! Solina's brother Mani is murdered while he was living in Alaska. The police have not really come up with any clues except it appears to have been an animal attack. Solina and Mani are twins who had a deep connection since they were young. Solina travels to Alaska from her home in North Carolina to find out what happened to Mani as well as pack up his stuff.

Along Solina's journey she makes some friends and some enemies

while trying to figure out what happens to Mani.
I loved Solina as a character she seemed simple when she is first presented to the reader as just trying to clean up her

brother's

stuff and also appears a little

naive

. Solina becomes a much more complex character as the book continues. We get to see how strong of an individual she is when confronted with difficult situations and her personality really shines through. The author did a great job developing Solina into a str

ong independent women who can make up her own mind.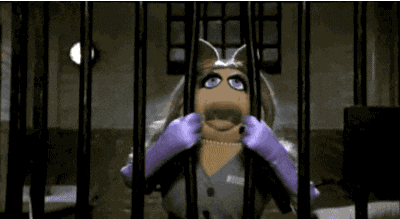 The drama between Val and Thorin became a little to much towards the end. I could tell a little early on that Thorin liked Solina more then he was letting on. I think Val was a little too pushy for me personally and Thorin a little to standoffish so they both weren't doing it for me with the boyfriend bit. They also both where throwing their money around with Solina and that bothered her, which in turn bothered me. I felt personally connected to Solina and picking between the two guys chasing after her.
I loved the story itself. The author did an excellent job was

explanations

when needed so that the reader was not that confused. I felt like the Greek mythology was not overwhelming for me as a reader since it was presented with only a few Gods at one time and explained enough that you didn't need to know everything about Greek Gods to understand the story. The story is a very fast

read and easy to follow along.
Another section that I loved was the descriptions that where used by the author. I enjoy reading books where I can get a feel for what the author was thinking when

writing the book.

I love being able to use the descriptions the author created to image what they characters

are seeing and doing.
I would suggest this as a weekend read. Once the action started in the book I wanted to know what was going on and what was going to happen next. I couldn't

put it down!
I was received this

book from Karissa Laurel

for the purpose of

providing an

honest review. This does not affect my opinion of the book or the content of my review.
..............................................................................
About the Author